Payment
1. Standard / traditional transfer to a bank account.
ING Bank Śląski
IBAN: PL 25 1050 1575 1000 0092 4426 8851
Kod BIC SWIFT: INGBPLPW
Bank transfer details:
MK-Grafika
11/43 Łukasiewicza Street, 59-700 Bolesławiec POLAND
In the title of the transfer, please provide: Order number and Name and Surname.
The customer who has chosen the option of payment by bank transfer is obliged to pay the fee for the order within 10 days from the date of placing the order, otherwise the order will be canceled.
 2. Quick on-line transfer via Tpay.com or another selected online transaction provider and the payment method available at the intermediary, including:

 3. Pickup in person - cash on delivery - Payment in cash upon receipt of the ordered goods.
Formy płatności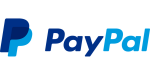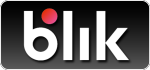 Sposoby dostawy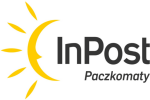 Bezpieczne zakupy
This website uses cookies. By using the website, you consent to their use in accordance with the current browser settings. For more information on the purpose of using cookies and the possibility of changing cookie settings, click here:
Polityka prywatności